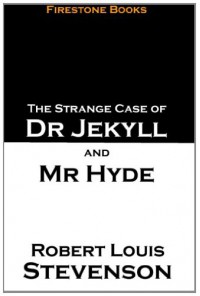 The story is widely known and very influential. It was retold and replayed countless number of times by practically everywhere and everybody, including one of the best cartoon series of all the time, Looney Tunes:
For this reason people writing blurbs for the book decided it is quite fine to take a lazy route and give spoiler right away. At least in my opinion something revealed only in the last chapter should be considered a spoiler.
I am going to assume there are people who have no clue what the book is about and only tell the very beginning without revealing the contents of the aforementioned last chapter. Imagine a typical old-fashioned respected Victorian doctor:
He lived a typical for his class life when his friends began noticing his mysterious connection to a highly disagreeable (I am trying to use the appropriate for that time term) man called Mr. Hyde. The first obvious conclusion was a blackmail - it seems a good doctor led a fairly wild life when he was a youth. Once again let me remind you that most probably his life was wild only in the eyes of his Victorian contemporaries. So it seems Mr. Hyde knew something about the doctor because the latter never failed to hush up the crazy adventures of the former. The truth turned out to be much more gruesome.
I would not qualify the book as horror as it is not scary. It does have a great atmosphere though and a couple of scenes are quite spooky. The writing style while somewhat aged is still quite good and makes an easy read.
Having said this I need to mention I was really bored by the end. Why? The tale has a clear message; it was so clear I would not even talk about it to avoid spoilers for those rare individuals who do not know the story. Anyhow, by the end I had a strong impression that the delivering of the message was a little heavy-handed. I am not trying to tell the author was driving it home with a hammer; far from it. He was using more serious tool for this:
This made reading the last chapter quite a chore with the only saving grace being the overall length of the book - it is fairly short. This is the reason why I lowered my rating for otherwise classic horror story.