People who read my rants called reviews know I love criticizing blurbs. This time I will be gentle. The blurb for this book has nothing to do with the book contents. These two are as different from each other as a recent Harvard graduate and a prehistoric human; I mean they are both
homo sapience
species, but this is where the similarity ends.
Anyway my interpretation of the plot follows. Six years passed since the events of the first book. The Company is still on the Lady's payroll. They are still good at what they do and they are still the first choice for the critical missions. The problem is, they seem to lost their way and the morale is low. This is clearly seen in relationships between Goblin and One-Eye as at one point Goblin was about to kill his frenemy for a seemingly harmless (as harmless as One-Eye can do it) prank.
At the same time far west - as far as one can get while still remaining on the same continent - bad things are about to happen. Some familiar faces unwittingly help the evil for its plans.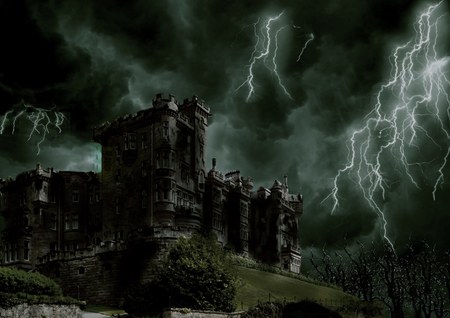 These two seemingly unrelated plotlines gradually converge for an exciting and fast-paced result; this is a trope Glen Cook uses with great success several times in other books.
What is really noticeable is the different style of this installment. The first one was completely written as Company's annals by its annalist Croaker. As I mentioned this one consists of two plotlines. The first one is still told in first person by Croaker in his minimalist style. The second one is in third person from point of view of an innkeeper called Marron Shed.
This one is actually more interesting at times than Croaker's tale of the Company.
I have good news for people who managed to finish the first book, but thought the writing style was hard to follow. This time the writing is smoother. The exciting part which starts after about first half of the book makes it very hard to put the book down.
Speaking about putting the book down, this one as a whole is as gripping as the first one, so if you liked that one you will like the second installment. Add to this some excellent character developments - most notably of Marron Shed - and you have a very nice novel which does not suffer from a Middle Book of a Trilogy syndrome. In this case I am talking about the Book of North trilogy of the Black Company.
The only reason the book lost one star from the perfect rating was occasional slowdowns in the first half, so the final rating is 4 stars. If you liked the first book, you have to read this one; just beware that this book ends in a cliffhanger of sorts.